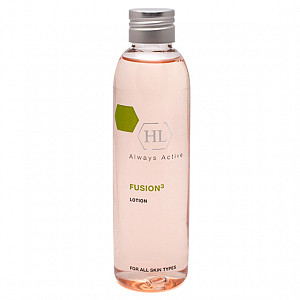 Fusion 3 Lotion, 150ml
Lotion-serum "lifting + moisturizing." Promotes powerful lifting and moisturizing, smoothing of texture and color, restoration of skin barrier, strengthening of capillaries.
Application:
Wet the cotton pad with lotion and wipe the skin. Use once a day or as recommended by a specialist.
Active Ingredients:
Extracts of witch hazel, ginseng root, chamomile, akai and chamomile flowers, serine, arginine, proline, bisabolol, hydrolyzed soy and wheat protein, sorbitol, pectin.